The Sorby Hills Joint Venture has substantially boosted the project potential.
Boab Metals Ltd (ASX:BML)  is advancing Sorby Hills in partnership with China's largest Lead smelter and Silver producer, Henan Yuguang Gold and Lead Co. Ltd, which holds 25% interest in the project.
Notably, Sorby Hills is Australia's largest undeveloped, near-surface Lead-Silver-Zinc deposit and enjoys the advantage of excellent existing infrastructure and granted key regulatory approvals.
Source: Copyright © 2021 Kalkine Media Pty Ltd, Data Source: BML Investor Presentation, dated 29 April 2021
Boab is accelerating exploration activities aimed at building on the high-grade resource inventory at the project.
The developments at the project come at a time when the clean energy market is booming, catapulting the demand for lead and silver.
Source: BML Investor Presentation, dated 29 April 2021
In a nutshell, the Company is effectively racing towards materialising it's significant ambitions for the Sorby Hills Project. Let us look at some important recent developments that have been the cornerstone of exploration at Sorby Hills.
Positive Results from the PFS
Boab Metals' 2020 Sorby Hills PFS emphasises the technical strength of the project along with robust economics.
Some significant highlights of the PFS concerning the Sorby Hills Project include:
Low-risk nature of the project
Well-defined extensive Mineral Resource
A conventional crush-mill-float processing circuit
High Metal Recoveries
Key Approvals received
Continually Increasing High-grade Mineral Resource Inventory
With each drilling program, Boab has demonstrated it's ability to increase resource size, building the company's confidence in the impact of future drilling campaigns. Notably, resource growth was successfully converted into a high-quality mining inventory, with the low-risk mine plan underpinned by 92% Ore Reserves.
The PFS Base Case consisted of mining 14.8Mt ore from four deposits including Omega, A, B and Norton's southern portion over initial ten-year mine life. Furthermore, the latest 2021 Mineral resource Estimate in early April saw a 56% uptick in Measured Resources, which is expected to increase the Proved Reserve further. 
Source: BML Investor Presentation, dated 29 April 2021
The results from Phase IV drilling program have improved Sorby Hills' Resource geological confidence. The program also served to unveil substantial potential for materially enhancing the resource that may be incorporated into the base case DFS Mine Plan.
Boab will be targeting high impact opportunities during Q2 and Q3 2021 by leveraging the recent Mineral Resource update and undertaking a 6,000-metre Phase V drilling program. The program would also focus on high-silver Alpha and Beta Resources, which the Mine Plan currently does not include.
Source: BML Investor Presentation, dated 29 April 2021
Sorby Hills JV partnership revving up developments
The Company had positive discussions with Yuguang, which has fully endorsed the DFS program and budget of the Company and has also confirmed its intention to fund 25% contribution to the DFS costs.
Yuguang has reaffirmed its strong appetite for the Pb-Ag concentrate from the Sorby Hills. While holding a 25% interest in the project entitles Yuguang to a specific amount of offtake participation, the China-based company can potentially increase its offtake participation further.
In a significant step forward, the Joint Venture partners have agreed to expedite the finalisation of the Sorby Hills Development and Operations Agreement, which would facilitate engagement with project financiers.
Financing and Offtake Arrangements Advancing Well
For Sorby Hills' project financing, Boab Metals has roped in BurnVoir Corporate Finance, which would provide advisory, analysis services while it arranges a finance solution for the project.
The Company has also engaged with Australian Government financing agencies – Northern Australian Infrastructure Facility (NAIF) and Export Finance Australia (EFA), Australia's export credit agency.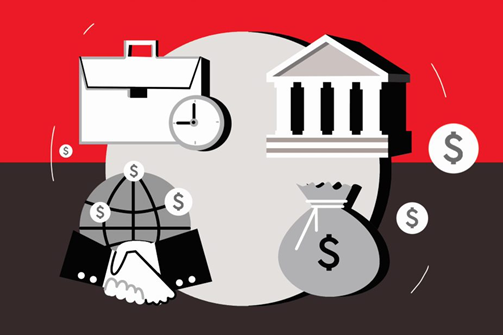 Source: Copyright © 2021 Kalkine Media Pty Ltd.
Northern Australian Infrastructure Facility 
The project has passed through the first stage (Initial Review) of the NAIF's updated three-stage assessment and approval process for debt finance. The Company intends to advance to Stage 2 (Detailed Review) as it progresses towards a Decision to Mine.
Export Finance Australia 
The Company has received a Letter of Support from EFA, which will consider providing the company with direct or indirect financial support to the project.
Boab has kickstarted preliminary soundings with commercial banks with the focus to attract interest and feedback before a formal engagement as it moves towards a Final Investment Decision.
The preliminary soundings held with offtakers for the Sorby Hills Lead-Silver Concentrate have confirmed a strong appetite for the concentrate. The Company received an initial indicative proposal that offers attractive terms and demonstrates the product's high quality.
Phase V Drilling Program on the cards
Boab is geared up to kick off Phase V drilling in early May 2021.  The drilling will focus on increasing mine life while also supporting Sorby Hills' expanded processing capacity.
Source: Copyright © 2021 Kalkine Media Pty Ltd, Data Source: BML Investor Presentation, dated 29 April 2021
Significantly, the expanded processing plant would lead to more robust project economics such as a shorter payback period, higher operating margin and stronger operating cash flows. It is expected to augment shareholders value.
The Phase V drill program results together with the ongoing DFS Metallurgical program will act as inputs for an investigation into the potential to increase mine life and expand the proposed processing capacity at Sorby Hills
Boab Metals is on track to become a WA-based significant Lead-Silver producer in 2023.
BML shares are trading at AUD 0.420 on 30 April 2021 at 10:26 AM AEST, with a market capitalisation of AUD 63.96 million.
Original article produced and posted on Kalkine Media. Read here